Benefits vary by position, location, and length of service.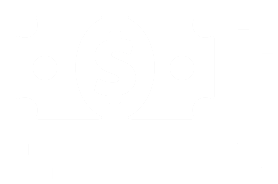 Pay
Competitive Wages/Salaries

- PR Restaurants offers its team members competitive wages, as well as the opportunity to earn raises by completing additional training and learning new skills.

Incentive Plans

– Some positions are eligible for performance bonuses based on company-determined goals.

Health & Well-Being
Full-time Team Member (working a minimum of 30 hours per week)
Medical

– With several options to choose from, including both an HMO and PPO, employees can find a plan that works best for their needs.

Dental

– Our plan covers preventive care, restorative care, and major services.

Vision

– Covered services include eye exams, eyeglasses, and contact lenses, with both in-network and out-of-network options.

Flexible Spending Accounts

– We offer both a Medical and Dependent Care FSA, which allow employees to use pre-tax dollars to pay for eligible expenses.

Life and Disability Insurance

– We offer Voluntary Life Insurance benefits and Disability coverage.

Paid vacation

– Eligible employees receive paid vacation time. Accrual rates increase with years of service.

Healthy Saving Card

– This low cost benefit provides health and wellness discounts and access to health-related services.

Employee Assistance Program

– The EAP provides free counseling and referral services for mental health, as well as financial and legal assistance.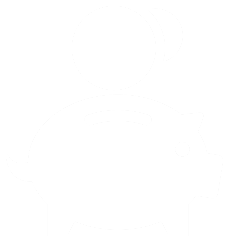 Financial Planning
401k

with company match.

Hardship Loans

– Employees undergoing a financial hardship may apply for a loan through the company, to be paid back through direct deposit.

Other Benefits
Discounted meals

– All team members are eligible for discounted food and drink.

Career Development

– PR Restaurants encourages team members to constantly challenge themselves and learn on the job (See our Culture tab).
Service Awards – We recognize length of service at all levels of our organization, starting at 3 years. Other recognition programs award outstanding individual and café performance.

Company Outings

– Each year, our team members are invited to various fun activities including Six Flags, bowling, go kart racing, mini golf and much more!

PRR Company Discounts

– Enjoy discounts, rewards and perks on thousands of popular brands and categories.

Group Disability

- It's important to be financially prepared for the future. That's why you have insurance for your house, your car and your health. PR Restaurants helps employees by offering disability insurance from Colonial Life & Accident Insurance Company. This can help protect your way of life by providing a monthly benefit for a covered disability. 


Group Accident

- PR Restaurants offers accident Insurance through Colonial Life's Group to help fill some of the gaps caused by increasing deductibles, co-payments and out-of-pocket costs related to an accidental injury.
The following link leads to the machine-readable files that are made available in response to the federal Transparency in Coverage Rule and includes negotiated service rates and out-of-network allowed amounts between health plans and healthcare providers. The machine readable files are formatted to allow researchers, regulators, and application developers to more easily access and analyze data.
Effective 7/1/2022, you can access these MRFs at the following home page site: https://www.harvardpilgrim.org/public/machine-readable-files under "View Plan List" on the landing page of that Legal Notice Page.